Home » Femboy » Womens Panties on Sissytraps Ass

If the short skirt weren't enough embarrassment, the panty that your gf chose from her panty drawer is dow-right humiliating! Pink satin with pretty, pink flowers all over! Get ready to be called a sissy everywhere you go today!!!
Beautiful Sissygirls Ass in Panties With Flowers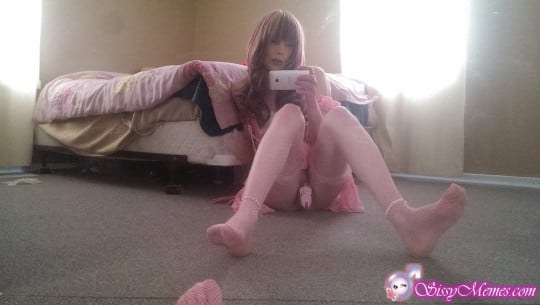 How Did I Become a Famous OnlyFans Femboy Model?
High Slutboy Dressed in a Womens Skirt
Beautiful Sissy in Pink Underwear
Sissygirl in Silk Pink Panties
Sweet Sissy in a Pink Bra
Short Denim Skirt on Sissy
Alpha Seduces Sexy Crossdresser
Tied Sissyboy in a Short Skirt